Contact Us:  
Purpletonguepress@gmail.com
Kareasa Wilkins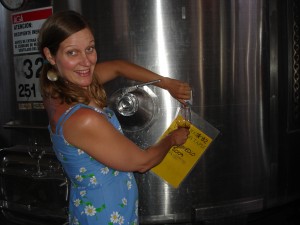 Kareasa's interest in wine began her senior year at UC Santa Cruz, during which time she worked part-time in the tasting room for Bonny Doon Vineyard. Her experience at the winery inspired her to learn more about wine by traveling the world. Her passion for wine has taken her to wineries in France, Spain, Germany, Argentina, Chile, Uruguay, South Africa, and various other countries. She worked in the wine industry for ten-plus years, including such places as Ridge Vineyards, Ponzi Vineyards, The Wine Club, and Weimax Wines and Spirits. She holds a Master's Degree in English, and is certified in Wine Fundamentals from the International Sommelier's Guild.
Ralph de Unamuno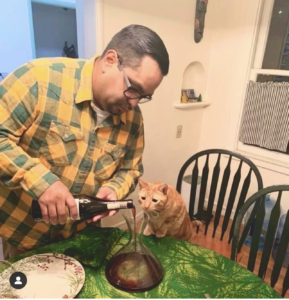 Ralph's love affair with vino began with a wine tasting trip to the Santa Barbara county wineries in 2002. Impressed by the complexity and nuance of the wines he discovered, he was inspired to learn more about the world of wine. He is a professor of history and has done extensive research on the connection between wine, beer, and the history of California.  Ralph is an avid home brewer, and has contributed many hours of labor to his home wine making friends' productions.
Visit us on social media!
facebook.com/purpletonguepress
instagram.com/purpletonguepress